20 years experience in commercial kitchen canopy cleaning
We aim to exceed your expectations
KITCHEN DEEP CLEANING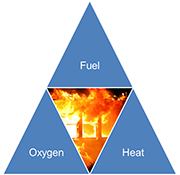 Commercial catering environments such as kitchens, canteens and food preparation must meet the hygiene standards set out by the Food Safety Act 1990, as well as the Food Hygiene Regulations 2006. Not adhering to these hygiene regulations can lead to huge fines, affecting your profitability and reputation. Also, did you know that according to government statistics, that in 2012-2013 there were over 2300 fires in restaurants, cafes and public houses etc. caused by kitchen ducts not being kept clean.
How we can help you keep your kitchen clean
Dynamic Canopy Clean's kitchen deep cleaning service provides and maintains a very high level of kitchen hygiene through thorough, regular cleaning. We remove burnt on carbon and fat deposits, and eliminate any potentially harmful bacteria. With over 20 years experience, we will ensure all floors, wall, ceilings, lights and all kitchen fittings and equipments are completely cleaned too. You will find this procedure can also help prolong the life of your costly kitchen equipment.
Builders Clean
We also offer a Builders Clean Service for building projects that are near completion.
Our Solutions For You Include